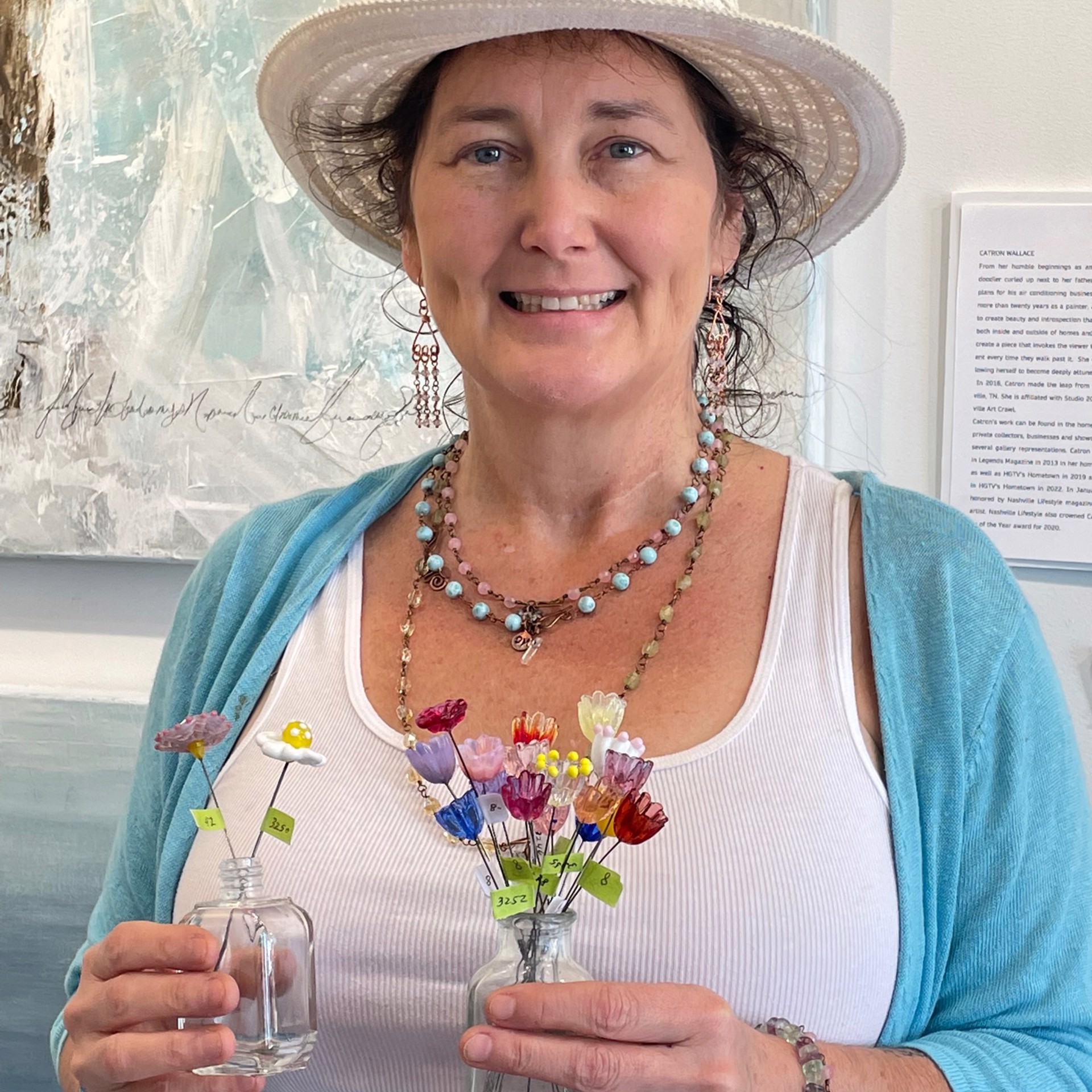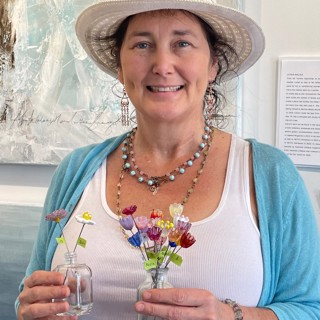 Emelie Hebert is an award-winning, classically-trained fine artist who expresses her creative through various mediums including glass, metal, ceramics, and painting. Her Plein-air approach and unfettered imagination combine forces to form the spiritual imagery that is present in her vibrant watercolors, raku ceramics, glass beads, and jewelry designs.
A skilled jewelry designer and fabricator, Emelie fashions her original jewelry from the glass and metal parts she creates by hand. Her lampwork beads incorporate sculpted shapes and stamped designs that reflect her unique personality and are inspired by her love of nature and her interest in mysticism. Emelie is a Baton Rouge native who now lives in Madison, MS. Signature member of the Mississippi Watercolor Society and the Louisiana Watercolor Society.
Emelie received the 1994 Liquitex Award of Excellence in painting and her works are included in the permanent White House Collection in Washington, DC. Her paintings are included in the permanent collections of museums, universities, corporations and private collections.
Read More