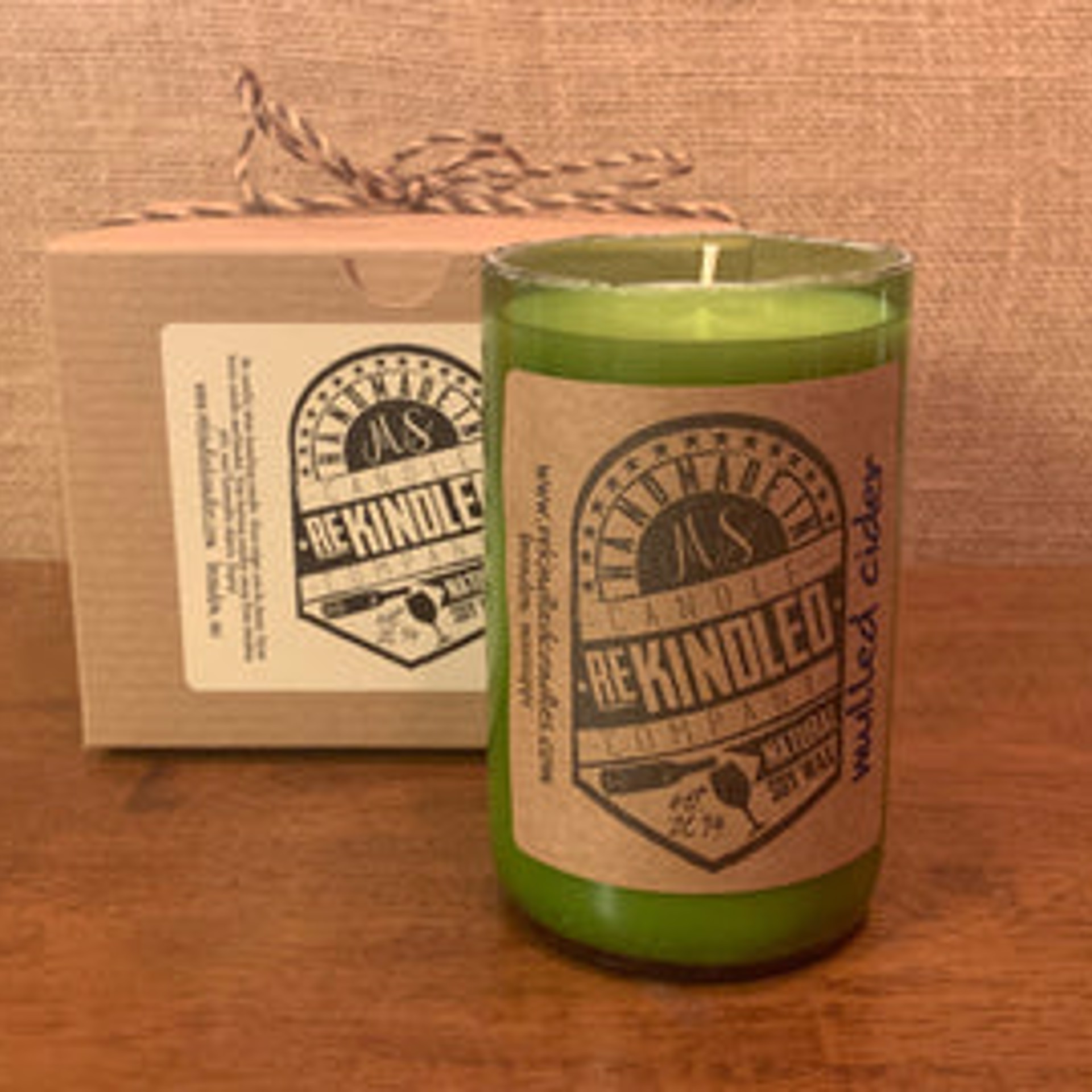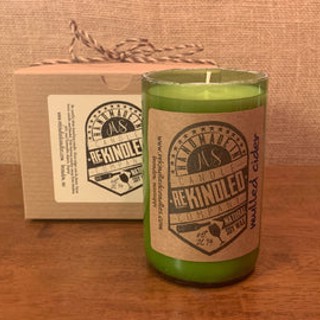 re-kindled candle company was started in 2014 with a few used wine bottles and idea to make scented candles like no one else around. We use 100% soy and high quality fragrance oils. All of our products are custom made to order in small batches. You'll find that our candles burn 30% longer than standard paraffin candles. They are environmentally friendly, non-toxic and they are "Handmade in Mississippi".

We offer wine bottle candles, amber jars, candle tins, scented sprays, and wax melts.

We have 20+ main scents: Blue Volcano, Cactus Blossom, Grapefruit Mangosteen, Hyacinthus, Mississippi Kudzu, Lakeside Summer, Tropical Vibes, Red Currant, Gardenia+Magnolia, Honeysuckle, Bamboo, White Tea & Ginger, Orchid+Sea Salt, Chamomile & Lavender, Blood Orange+Fig, Coconut Creamsicle, Pink Sangria, Eucalyptus Spearmint, Magnolia, Clean Cotton, Southern Oak, Sage & Citrus, Delta Cotton, and Seaside..

And our Fall Series: Sweater Weather, Pumpkin Spice, Mulled Cider, Pumpkin Chai, Autumn Wreath.

And our Christmas Series: Flannel, Hollyberry Mistletoe, Elf Sweat, Cinnamon Apple, Apple Spice, and Christmas Tree.
Read More