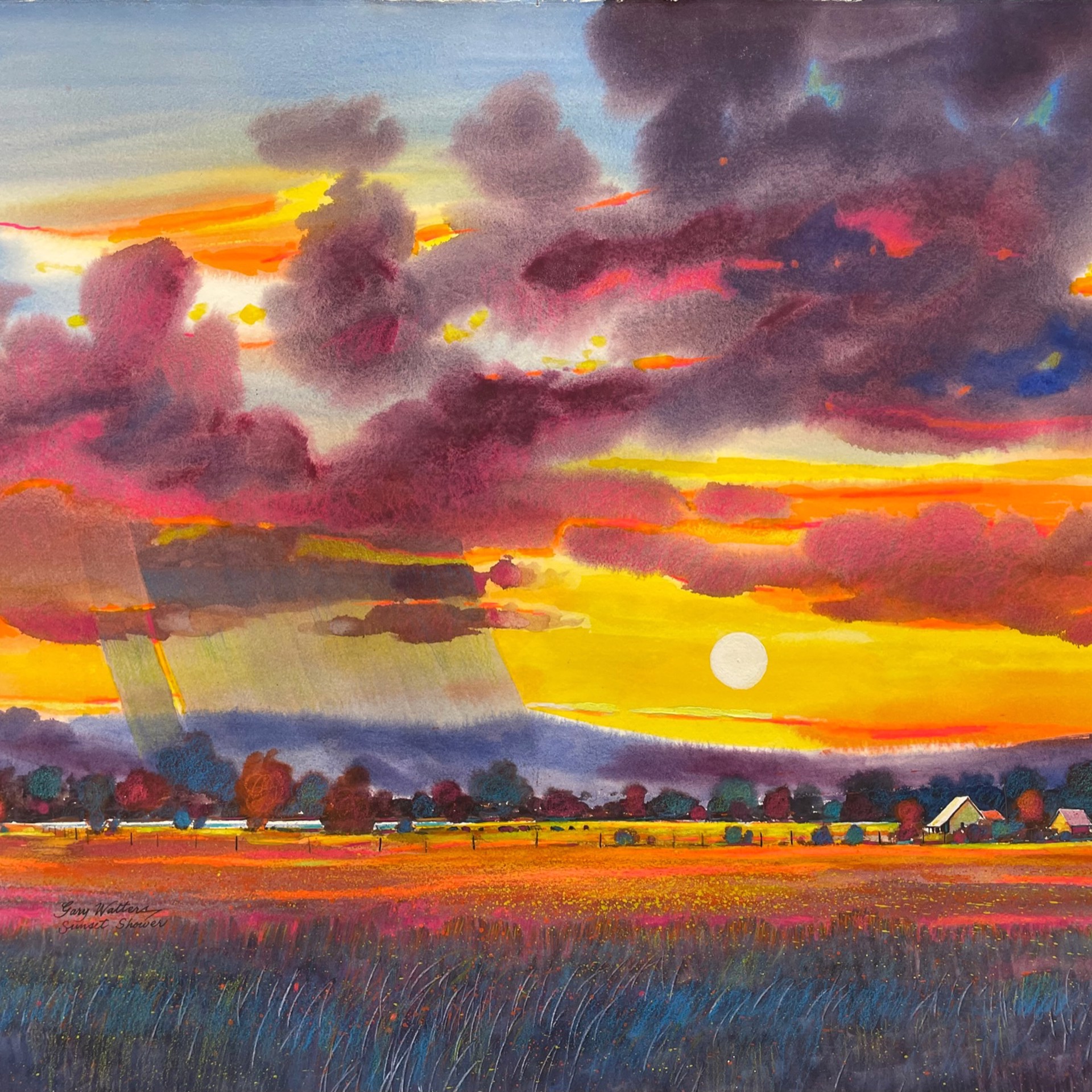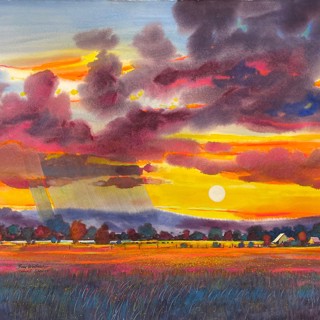 Gary Walters is a Christian artist and a native of Jackson, Mississippi. He has lived in Jackson all his life except the two years he lived in Texas. He and his wife, Joan, have four grown children, Doug, Daniel, Jill and Jacob, and they have seven grandchildren. Gary attended the Jackson Public Schools through tenth grade then moved to Deer Park, Texas where he graduated from high school.
Gary's father sparked his interest in art at an early age. Walters attended Hinds Junior College and studied with Louis Walsh and Katherine Denton. While there, he won honors as the school's most outstanding art student. He received a Bachelors Degree from Mississippi College where he studied under Dr. Sam Gore and received the Bellaman Award for the most creative art student. Gary later earned a Masters Degree from Mississippi College.
Over the past 45 years, Walters has had numerous one man shows. He has also taught art for Mississippi College, Mississippi State University, Hinds Community College, Belhaven University and many workshops on painting. In 1993, he was honored as the Art Alumnus of the Year for Mississippi College. He is represented in many public and private collections throughout the United States and several foreign countries. Walters has been featured in MISSISSIPPI MAGAZINE, DELTA MAGAZINE, THE CLARION LEDGER, SCOPE MAGAZINE, WLBT, VIP MAGAZINE and others. Quail Ridge Press published Gary's book GARY WALTERS DELTA DREAMIN' in October, 2008.
Walters was honored in 2009, by the Mississippi State Senate with a concurrent resolution for bringing honor to the State of Mississippi through his paintings and his book. In 2010, Gary was honored by his high school, Deer Park High School, in Deer Park, Texas, by being inducted into the Felton F. Waggoner Hall of Honor. In 2023, Walters received Best of Show and 1st Place at the Crosstie Art and Jazz Festival.
Walters makes this statement about his work, "I consider each work of art as an adventure or trip you have never been on before. I believe the subject to be mainly an inspiration point. I feel no matter what the outside subject happens to be, the real subject should be the painting itself. If the artist makes a valid statement it comes not from the subject but from the artist's knowledge, skill, and above all HIS HEART."
For more about Gary Walters and additional work available through the gallery view his website at garywaltersfineart.com.
Read More