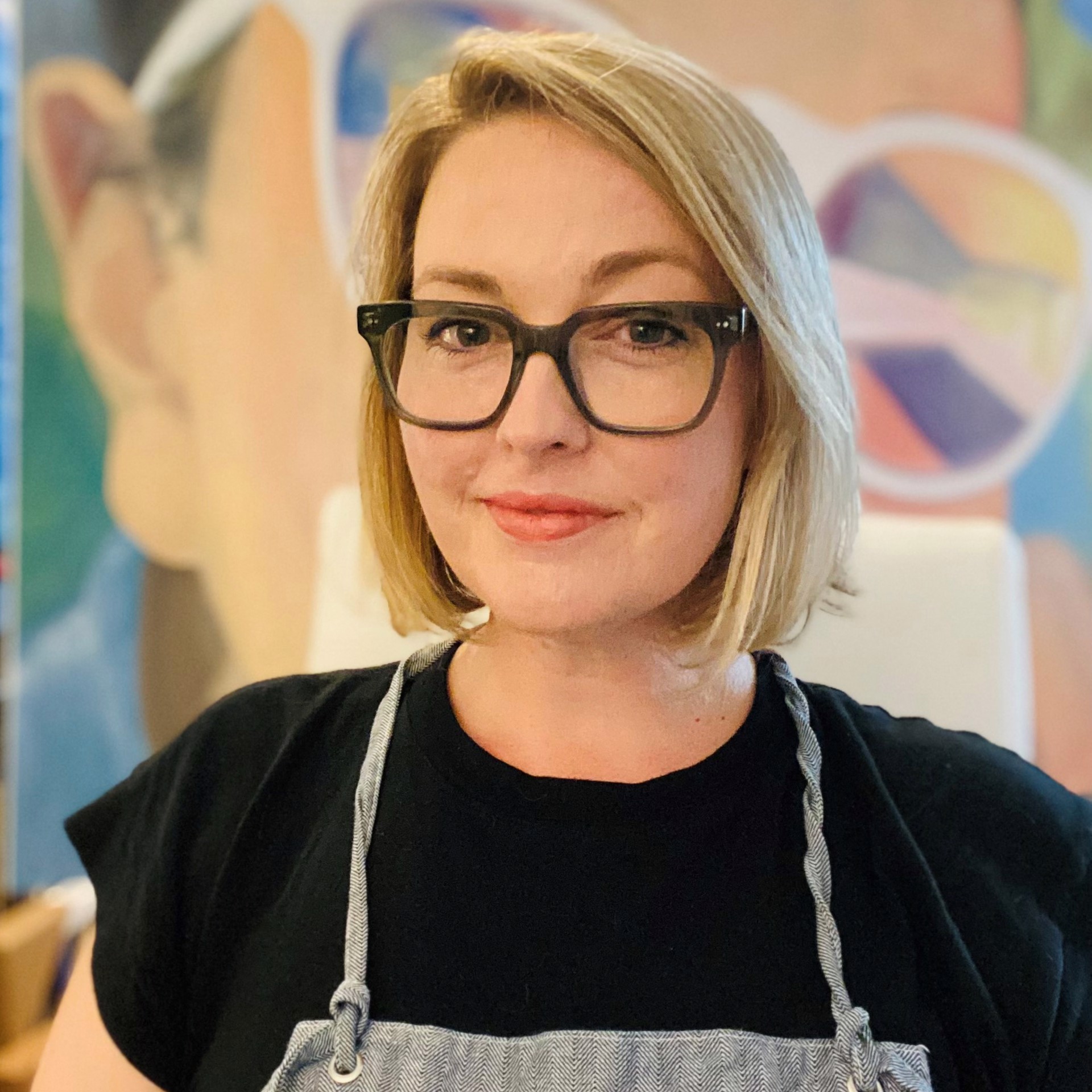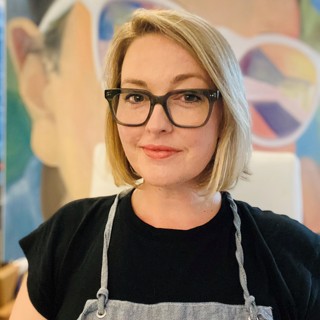 Emily Cate Sabree (b. 1981) is an oil painter and mixed media artist. Originally from Jackson, Mississippi, Sabree works in her home studio on the upper west side of Manhattan. Emily is a member of the Art Students League of New York where she studied portraiture and figure painting with White House portrait artist, Sharon Sprung.
A former art educator, Emily has a degree in museum studies from the University of Southern Mississippi. During her studies, Emily interned at the Lauren Rogers Museum of Art. Creating museum quality work is an ongoing goal of Emily's studio practice. Sabree choses to paint subjects that are associated with happy memories, togetherness, and celebration. She strives to bring elevated festivity to her collectors' homes.
Sabree has exhibited at the Highline Stages and the Painting Center in Chelsea. Her work is in private collections across the United States. In 2022, Emily was an artist in residence at JX Farms in Cleveland, MS. In early 2023, Emily's work was included in MYTHOS curated by Clintel Steed, Postcards From Paradise at Voss Gallery, and the Affordable Art Fair with treat gallery.
In summer 2023, Emily will be curating several group exhibitions with New York City area galleries and her work will be on display at the Nordstrom NYC Flagship home store.
Read More