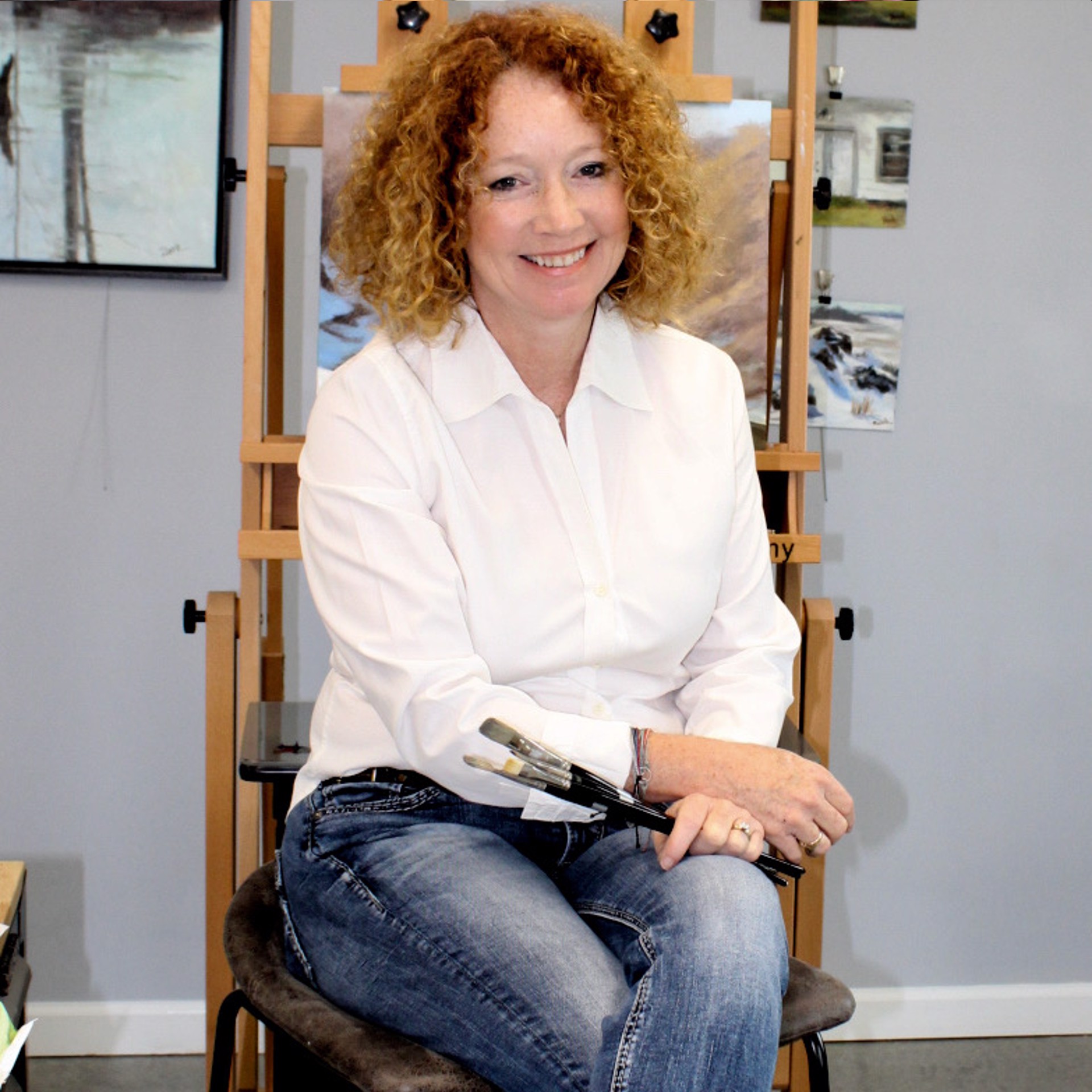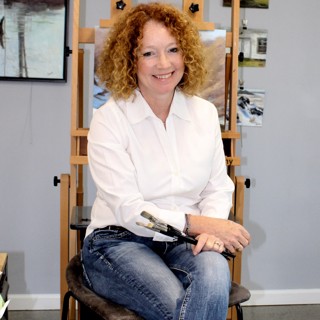 After receiving her BFA from Mississippi State University, Carol spent several years as an equine illustrator and portrait artist. She created cover designs for The Chronicle of the Horse, Equine Art News and helped illustrate the biography America's Horse- based on the life of famed quarter horse Rugged Lark. She was the official artist and program cover designer for the Dixie National Quarter Horse Show from 1995 through 2005, becoming very successful and receiving much recognition.
With a passion to paint the landscape, she was introduced to artist Sammy Brit during a week-long workshop in 1997. This was a defining factor in becoming the artist she is today. Britt, a professor at Delta State University, studied extensively under famed colorist Henry Hensche. Until then, she had never worked plein air and was not even familiar with the term, but for the next 10 years she studied under the direction of Britt.
Through the study of the colorist theories and working strictly on location, Carol learned to see color, light key and atmosphere in a way she had never imagined. The enjoyment of plein air rekindled her admiration for the Mississippi landscape. The love has become evident in her portrayal of the Southern landscape. When asked what she feels is most important in her art, Roark says, "I just want to show the world the beauty that is right in front of them. I love the South and the Southern landscape and I think the beauty here is overlooked. It's all about finding the extraordinary in the ordinary."
Carol is a member of the American Impressionist Society, Oil Painters of America, the Mississippi Oil Painters Association, Mississippi Plein Air Painters and is the current president of the Memphis Germantown Art League. She is represented by Oxford Treehouse Gallery Oxford, Mississippi; Jackson Street Gallery, Ridgeland, Mississippi, Alley Cat Gallery in Baldwyn, Mississippi and Pacesetter Gallery in Flowood, MS.
She is also the owner of Roark Studios where she has taught weekly classes and workshops since 1994.
You can see more of her work at www.carolroark.com
Read More