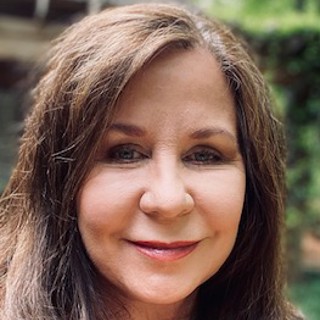 Born in Sasebo, Japan, but a lifelong Mississippi resident, Susan received a BS degree in Education with a Concentration in Art from Mississippi College. Following graduation, Susan taught high school art for a number of years before putting her artistic aspirations on hold to raise a family. Since then she has been able to follow her passion for fine art as an artist, dedicated learner, and educator.
Susan has traveled extensively, both in the United States and abroad. Scenes from her travels and her native Mississippi provide abundant inspiration and subject material. A devotee to painting en plein air and from life, Susan believes it to be essential in "learning to see" as an artist. Working in studio or on location, she credits plein air work for the freshness and authenticity evident in her work today. When painting, Susan seeks the essence of the subject, recognizing that her emotional response is key to the piece both for the artist and, ultimately, for the viewer. She believes art can be a pathway to feelings and memories.
Over the course of her career Susan has had the great fortune to study under the direction of master artists such as Roger Dale Brown, Stephanie Birdsail, Joe Anna Arnett, and Bob Tompkins. She admires and enjoys studying the art of two iconic American landscape painters, Edgar Payne and John Carlson. Susan's commitment to learning has helped her evolve and hone her skills as a painter in watercolor, pastel, and oil. As an educator, Susan shares her knowledge and experience with students via private lessons, workshops, and demonstrations.
Susan feels honored and gratified by the recognition her work has received over the years. Her art has been juried into myriad local, state, and national shows. Most recently, Susan was honored by having work accepted into both the Oil Painter of America Eastern Regional Juried Show and the Oil Painters of America National Juried Show. She was also recognized as one of the 'Fave 15' by the international Bold Brush Art Competition. She has received numerous awards from various organizations and institutions including but not limited to, the Vicksburg Art Association, The Cedars Juried Show, Mississippi Watercolor Grand National Show, The Mississippi Watercolor Society Member Show, Art on the Rez, and Women Painters of the Southeast. Susan's work has been featured on the hit TV show, "Hometown". Her artwork was selected for the permanent collection of the Mississippi Governor's Mansion. She is a member of Oil Painters of America, Mississippi Oil Painters Association, Mississippi Plein Air Artists, Pastel Society of Mississippi, and was named signature member of the Mississippi Watercolor Society. Susan's work is available in galleries in Mississippi and she hosts plein air workshops in central Mississippi.
For 2022, Susan's work has been juried into into the America Impressionist Society Fall Showcase, of 1750 submissions her work was one of 240 selected.
In her spare time, Susan enjoys reading, gardening, traveling, and spending time with her husband, children, and grandchildren.
Read More