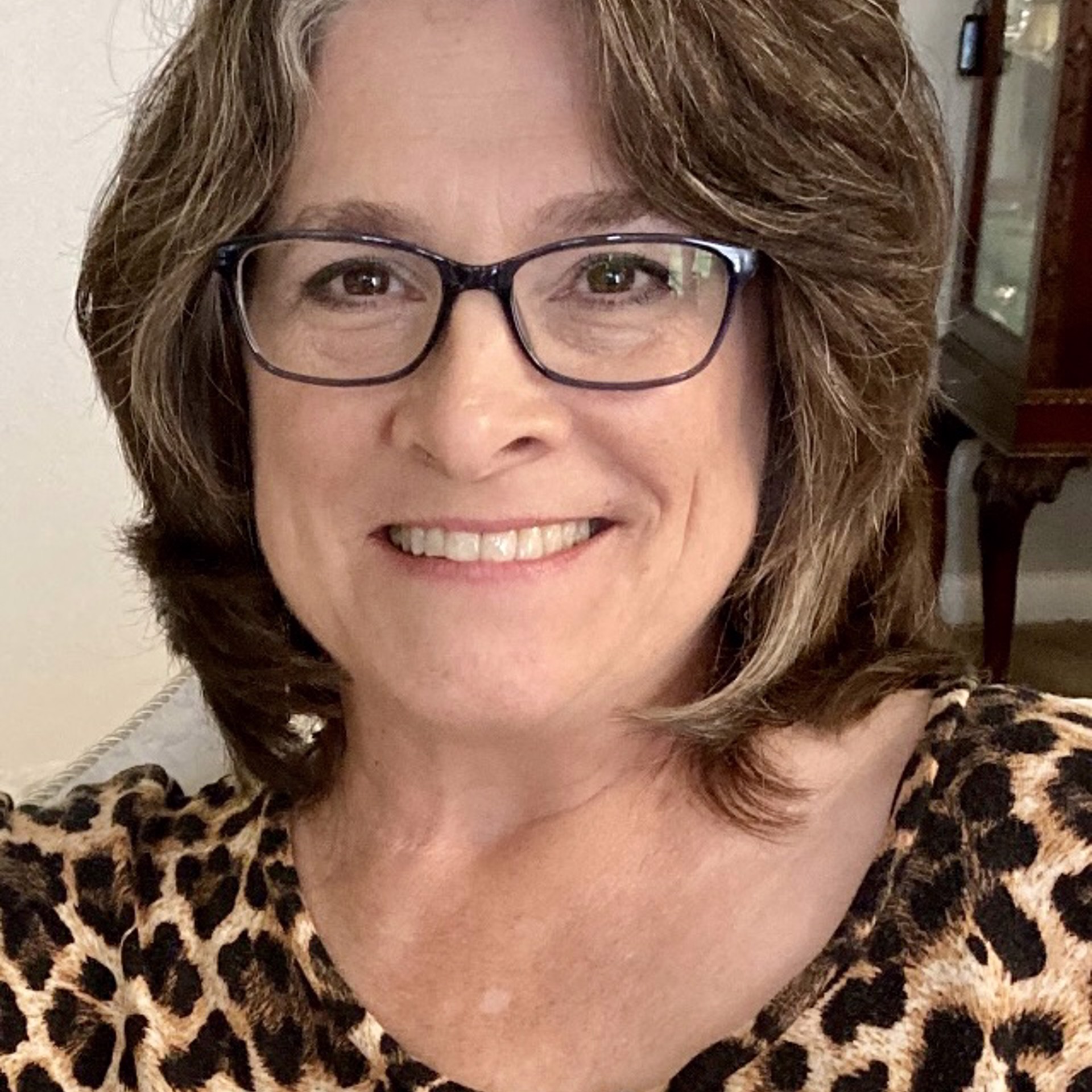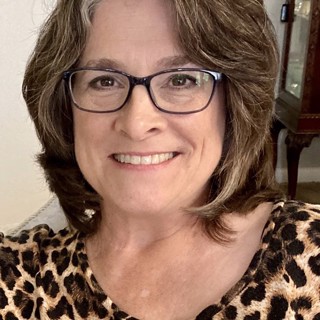 Shawn McCrary Richards resides in Pearl, Mississippi and was born in New Orleans, Louisiana. Throughout her life, Shawn has been a creator in more mediums than can be listed here. Since retiring from teaching in 2016, she has been focusing on watercolor painting and silhouette papercuttings, called Scherenschnitte. Regardless of the materials used we see organic forms, blended colors, and contrast in Shawn's artwork. Whether creating landscapes, still lifes, portraits, or botanicals, Shawn's watercolor paintings are composed with vivid yet soothing colors. Vignettes in her Scherenschnitte work reflect her life— mostly spent in the Deep South as a mother and school teacher— with silhouetted images of children, flora, and fauna. Lately, Shawn enjoys juxtaposing her papercuts with multi-hued watercolor wash backgrounds or paint in selected negative spaces.
After Shawn earned a Bachelor of Art in Art from the University of Southern Mississippi, she later obtained a Master of Art in Teaching in Elementary Education at Belhaven College. As a teacher for over 25 years, she continued her own art education through numerous local, state and national seminars and workshops. While living overseas and teaching at the International School of Kuala Lumpur in Malaysia, she learned Chinese Brush Painting and became adept in Javanese & Malay Batik techniques. Her love of traveling has taken her from areas of Southeast Asia to several European countries to see first hand many amazing and varied works of art. Shawn has also trained under Mississippi watercolorists Wyatt Waters and Anthony Thaxton.
Shawn and her artwork have been publicly recognized through several venues. In the media, she was the cover story of Today in Mississippi for the magazine's article, "Art from a Thousand Cuts". Also, Mississippi Magazine featured Shawn's Scherenschnitte in their "Bit of Magnolia" section with an article called PaperSnipz. The magazine, Magnolia, had an article and video interview through the Clarion-Ledger called, "From Heart to Hand". As a teaching member of the Craftsmen's Guild of Mississippi, she appeared on television when interviewed for the local news while sharing a class in Scherenschnitte at the MS Craft Center. In exhibitions, some of the most recent are Art on the Rez at St. Peter's-by-the-Lake, Brandon, MS, in 2019 and 2020; AmFed Art Exhibit, Waller Craft Center, Ridgeland, MS in 2019; Places in Paper with the Guild of American Papercutters at Arlington, VA in 2019. Shawn is affiliated with the following art organizations: Jackson Watercolor Group as the Historian in 2019, the Vice President in 2020, and the President Elect for 2021; Craftsmen's Guild of Mississippi as the former Secretary and continues to serve on the Board of Directors and Standards Review Committee; Mississippi Art Educators Association as the Emeritus Representative; and member of the Guild of American Papercutters and National Art Educators Association.
Contacts:
- Email to papersnipz@gmail.com
- https://www.facebook.com/shawn.richards.752/
- https://www.instagram.com/papersnipz/
Read More